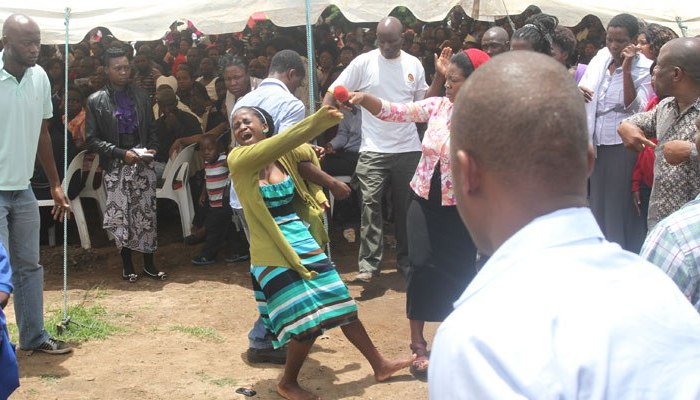 30 effects of witchcraft on individuals
If you want to see the effects of witchcraft on individuals, then you better attend deliverance services, especially in Africa and Latin America. Witchcraft is real. It acts by influencing evil spirits (demons) to attack its victims. Below I give 30 effects of witchcraft on individuals  As soon as the mighty power of God, Jesus Christ, and the Holy Spirit come, these evil spirits manifest from affected individuals by shouting that they were sent by witches to do the following.
1. Causing diseases like heart problems, abdominal pains, swollen limbs, severe pain, headache, partial or total blindness, deafness, backache, and many others. Please note that not all such diseases are always a result of witchcraft.
2. Bleeding issues (for women). Read Mathew 9:20-22. Please note that not all bleeding issues are always a result of witchcraft.
3. Hindering women from getting pregnant (Barrenness or infertility). For married women this may lead to difficult marriages.
4. Causing (Incubus) demons to sleep with women (this is common in our deliverance services). Such women will have many problems in marriage or they will never marry at all. Such evil spirits are acquired through sexual intercourse with wrong persons.
5. Causing (Succubus) demons to sleep with men. This is not as common as No. 4 above.
6. Bed wetting, especially for women. Such women, If married, will end up separating with their spouses.
7. Causing poverty and failure in financial transactions.
8. Hindering God's good plans.
9. Hindering construction projects. Such witchcraft is planted at the victims construction site.
10. Promiscuity and Lust. Affected individuals (especially women) have so many love relationships. Witches administer spells to affected individuals using dog parts e.g dog hair.
11. Stealing/Robbing. Such individuals will never stop stealing. They will steal anything from anyone.
12. Job loss (Joblessness).
13. Loss of favor, especially at places of employment and with lovers.
14. Hindering further academic education.
15. Failure in everything affected individuals do.
16. Constant fear (Read Numbers 14:1-4)
17. Constant worry.
18. Nightmares.
19. Bad odor persisting even if the affected person uses perfumes. Such odor leads to separation of lovers.
20. Accidents.
21. Loneliness.
22. Family wrangles and divisions. Witches usually cause this by using graveyard spirits.
23. Anger and bitterness.
24. Gluttony.
25. Use of illict drugs like Marijuana.
26. Crops or animals failure.
26. Loss of property or money through theft.
27. Mental illnesses.
28. Homelessness. Affected individuals move from one place to another.
29. Shame
30. Death
The good news is that Jesus Christ has given us victory over witchcraft. Read the posts below to find more about these weapons.