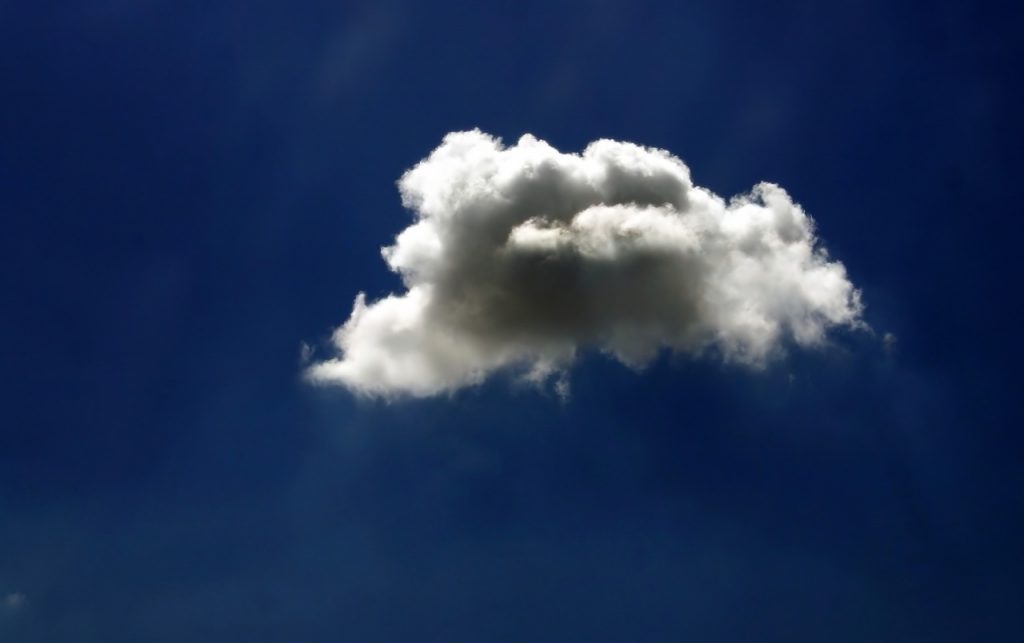 A miracle cloud saved me!
I still remember this journey very well. It was a hot and sunny afternoon with no single cloud on all the sky.  I was traveling from the capital city of our country to a rural village about 180 kilometres away.
For this journey I had to take two different buses because at the 150 kilometre point I had to branch-off the main tarmac road to the rural village road where I was heading.
There were very few vehicles using the rural road segment of my second part of the journey so I had to wait for more than an hour at this isolated road junction, which was devoid of any human settlement or trees for shade.
Because the skies were very clear and there were no tall trees nearby, the sun's hot rays hit me directly and I felt as if I was in the middle of  the Sahara desert. This situation reminded me of Jonah:
"And it came to pass, when the sun arose, that God prepared a sultry east wind; and the sun beat upon the head of Jonah, that he fainted, and requested for himself that he might die, and said, It is better for me to die than to live." Jonah 4:8
As I started sweating, I heard a voice asking me: 'Why don't you pray about this heat?'  I obeyed the voice, lifted up my hands to the clear hot sky.  'Father, you are in charge of all situations. Please save me from this scorching sun'.
Less than five minutes later I observed something on the ground. A shadow was slowly forming at the place where I was standing. "Where is this shadow coming from?" I asked myself.
I looked up the sky and to my great amazement and wonder a cloud from nowhere was slowly obstructing the intense sun from my view. God had answered my prayer.
I rejoiced greatly at God's great mercy and miraculous ways as the temperature around me dropped.
"Do you know the ordinances of the heavens, Or [can you] establish their rule over the earth?
34 "Can you lift up your voice to the clouds?"  Job 38:33-34.