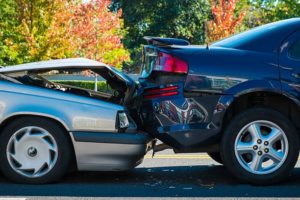 How a stolen item opened doors for demons
I remember one time I had a government job under which I was given an official Land Rover station wagon vehicle and a driver. The interior of this vehicle was so plain that it did not even have a radio or music player. One morning my chauffeur arrived at home to pick me up for work and I was surprised by the booming of music in the Land Rover. He informed me that he had bought the music player cheaply from a friend. I appreciated his ingenuity as I hoped that I would be able to listen to gospel music and to my favorite preachers.
As we drove towards Entebbe some strange things started happening. At a place called Najja my chauffeur braked suddenly as he realized he was about to knock another vehicle. Because of the abrupt braking, the vehicle behind us rammed into ours and some damage was made on the rear door.  Since the damage was not serious, we continued with our journey.
After driving for twenty minutes, at a place called Kitende, a large broad-winged hawk bird suddenly collided with the front screen of our vehicle. Only a small damage was made on the screen so we continued to Entebbe. But I realized we may have been under spiritual attack so I started praying quietly until we reached our destination.
On our return journey in the evening another strange thing happened. As we were driving towards the small town of Kasubi, a large dry branch of a tree whose foliage spanned high above the road fell and hit the front bumper of our vehicle. The branch missed our front screen by a few feet.  Just like many people realized, after the second plane hit the World Trade Center, that America was under attack, I also sensed that we were under demonic attacks. During my prayer time at night I asked the Lord the cause of all these strange happenings.  The Spirit told me that we had a stolen item inside the Land Rover vehicle. I immediately knew it was the music player. In the morning I asked my chauffeur to remove it.  After the removal we regained our peace and the strange occurrences never happened again.
"Then Joshua, together with all Israel, took Achan son of Zerah, the silver, the robe, the gold bar, his sons and daughters, his cattle, donkeys and sheep, his tent and all that he had, to the Valley of Achor. 25 Joshua said, "Why have you brought this trouble on us? The Lord will bring trouble on you today."
Joshua 7:24 NIV