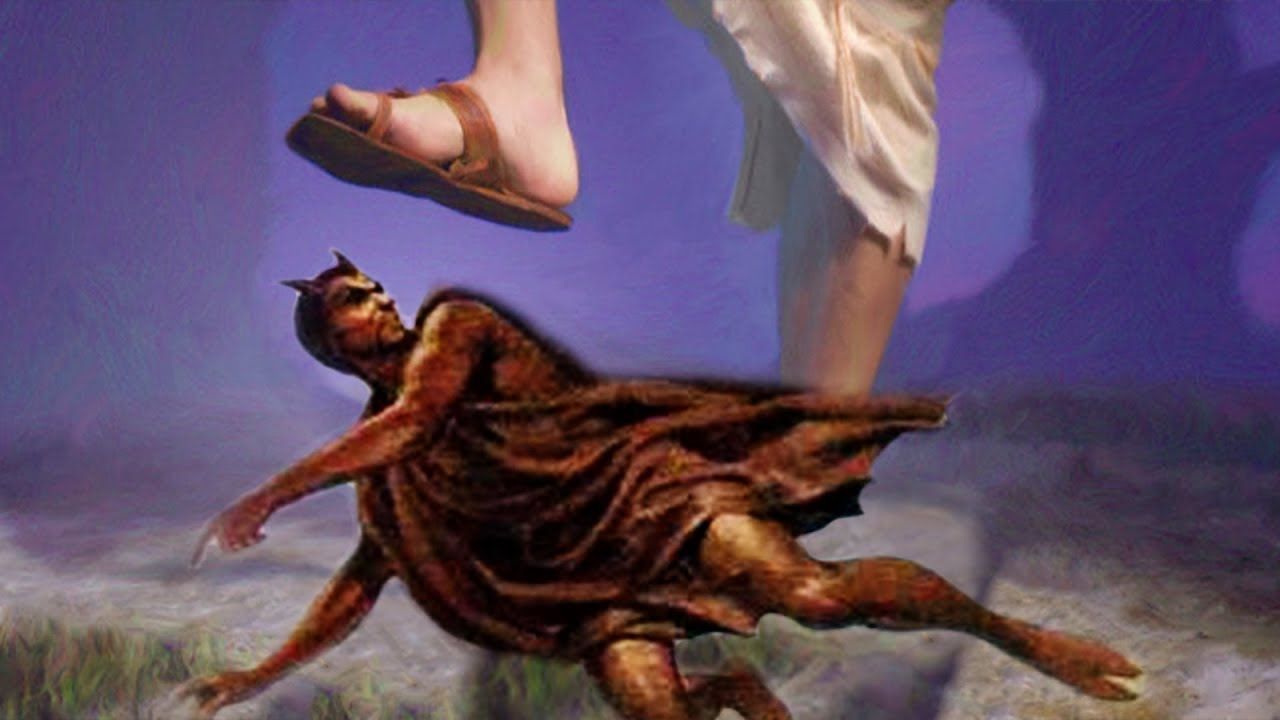 Satan and Jesus fighting now.
Dear reader, there is a battle going on that you do not see. It is the battle between Satan and Jesus Christ. In this post I am going to tell you who the winner is always.
The most powerful being in the Universe

The most powerful being in the heavens and earth is God, who created the heavens and earth. In the battle above, God is always on the side of Jesus Christ.
Jesus is backed by the Holy Spirit.
Not only is Jesus backed by our Father in Heaven, he is always being backed up by the most powerful force you have ever known – the power of the Holy Spirit. No other power, including Satan and all demons combined together, can challenge the power of the Holy Spirit.
Satan keeps God's people in bondage
Because many people lack knowledge on the real source of power, they are being kept in bondage by Satan. This bondage is manifested in the form of  demonic oppression, sickness, and all sorts of human problems.
God gave all authority to Jesus
The Bible, which is the Word of God says:
 'Then Jesus came to them and said, "All authority in heaven and on earth has been given to me. 19 Therefore go and make disciples of all nations, baptizing them in the name of the Father and of the Son and of the Holy Spirit, 20 and teaching them to obey everything I have commanded you. And surely I am with you always, to the very end of the age."   (Mathew 28:18-20)

Jesus bought you  at a very high price.
I am pleased to inform you that Jesus Christ paid a very high price for you freedom. At the Cross he overcame the Devil and if you honestly accept him in your life, the same power God gave Jesus will start manifesting in your life.