Dear reader, our Father is delighted when a Christian marriage takes place. In this article I show you seven ways God blesses a Christian marriage.
A Christian marriage pleases God.
Marriage in a church  by a Christian couple honors our Father in Heaven, Jesus Christ, and the Holy Spirit. For this reason they all bless this marriage.
God blesses the promises.
During the marriage service,  our Father in Heaven listens to all the promises the couple makes and he blesses these vows.
God records all the vows in Heaven.
As the couple makes marriage vows, our Father in Heaven honors them by recording all these promises in the Book of Life in Heaven.
As a symbol of great honor, these vows are written using a golden pen with golden ink.
God becomes part of the marriage.
When a Christian couple makes vows, our Father in Heaven becomes part of that marriage. God will be present wherever they go, and in whatever they do.
Heavenly responsibility.
On the day of marriage, our Father in Heaven gives both the man and woman divine ability and a unified responsibility to raise blessed children.
God will bless the work of their hands.
Because God is involved in this marriage, he will bless the couple. If the couple fully obeys the Lord and carefully follows all of His commandments, the Lord will send a blessing upon the couple's barns and whatever they put their hands on.
The couple will become a holy people.
If the man and woman keep the commands of the Lord God and walk in obedience to him, he will establish them  as his holy people.
God will fight the enemies of this marriage.
If the couple walks according to God's written word in the Bible, the Lord will grant that the enemies who rise up against their marriage will be defeated. Enemies will come from one direction but flee from this marriage in seven directions.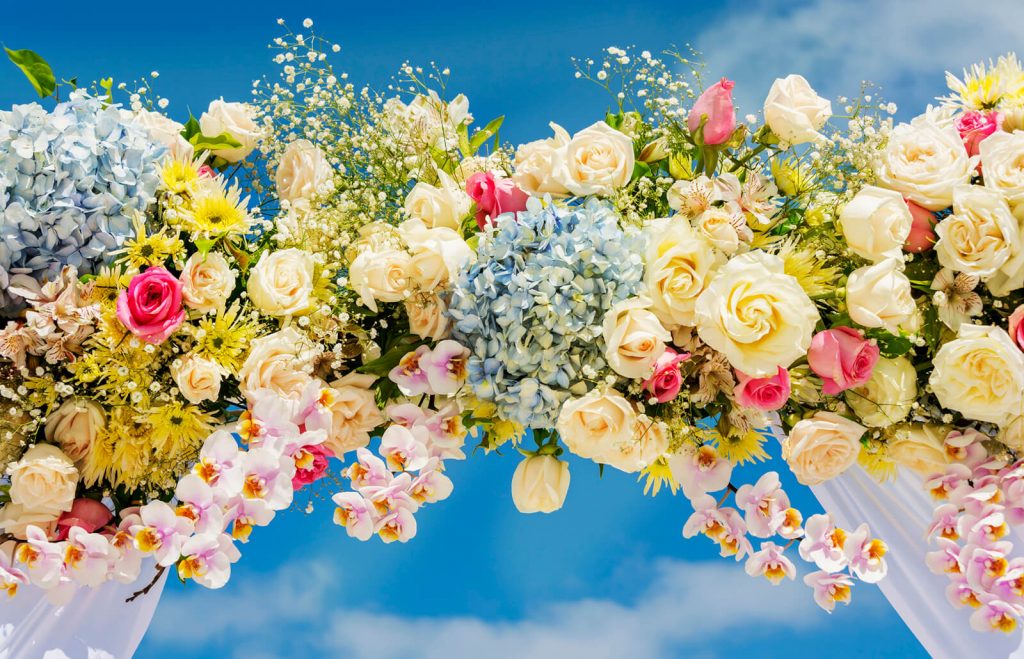 7 Ways God blesses a Christian marriage.