Dear reader, marriage is a long-lasting holy relationship that requires love, trust, faithfulness, and patience.
It is for all these reasons that you must be with the right partner for your marriage to succeed.
In this article I show you seven ways of choosing the right partner.
Asking God through prayer.
The lives of all people on earth are in God's hands. If you ask God our Father in prayer to give you a partner who has the qualities you want, our Father in heaven will give you your heart's desire.
Ask Jesus Christ for a partner that will give you happiness and peace of heart. Do not focus so much on riches or beauty because sometimes these two can bring misery instead of happiness.
Guidance from the servants of God.
If you seek the guidance of God's servants, they can pray for you to get the right marriage partner.
Asking God for a sign.
Isaac's servant was given a difficult assignment of finding the right marriage partner for his master. Then he remembered our Father in heaven, and he asked God for a sign (see Genesis 24:12-14).
God granted his wish and gave him a great sign that enabled him to identify Rebecca as the best marriage partner for Isaac (see Genesis 24:15-26).
You can also ask God to give you a sign for the right partner.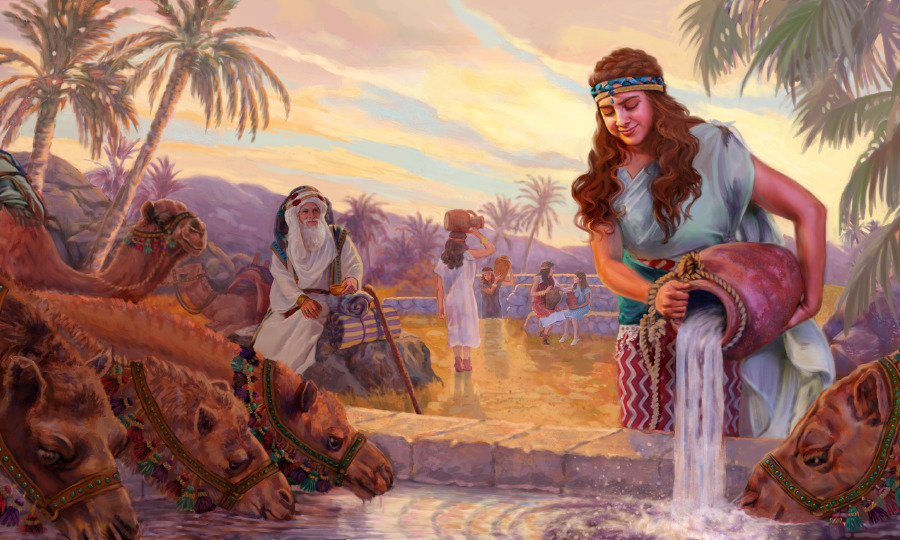 Guidance from your heart.
When you look at someone, and you are attentive enough, your heart guided by the power of the Holy Spirit will tell you whether that person will make a good marriage partner or not.
You will find problems if you go against what the Holy Spirit has told you.
Confirming from the Bible.
After praying for God's guidance, you can open the Bible to see what is on the page the angel of God has led you to open.
Dreams.
If you are attentive enough to your dreams, God can either approve or reject your proposed marriage partner.
For example, you can have a dream in which you see your proposed partner abandoning you. Consider seriously not moving ahead with that person.
A person with no other relationships.
If your investigations show that your proposed partner has no other relationships, then this can be a great sign that you have a right marriage partner.
7 ways of choosing the right marriage partner.