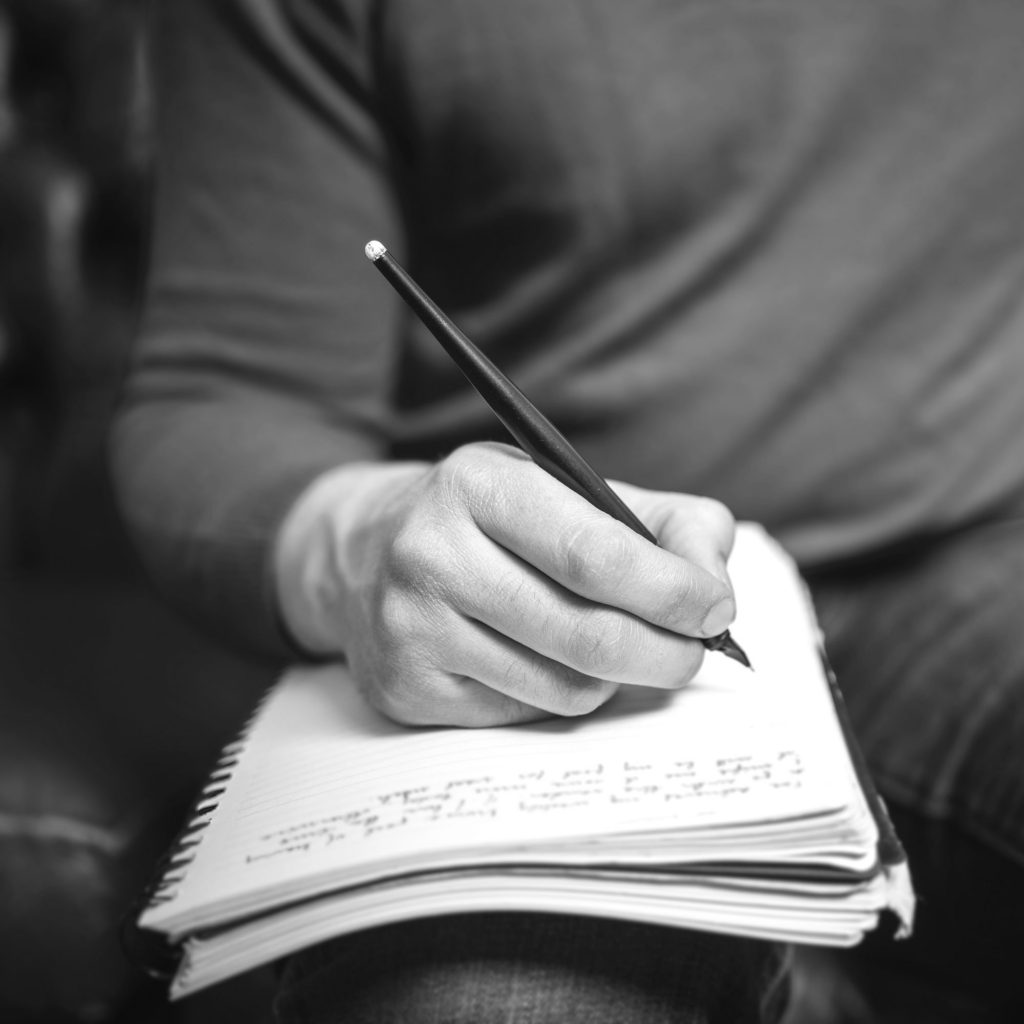 My journey of writing for God.
My journey of writing for God.
Dear reader, I would like to share with you my journey of writing for the Lord. Perhaps this story may help you as you seek to serve the Lord.
The hand of God.
For many years after I was born I never knew Jesus Christ. But I always realized that God knew me because I could sense signs of his guiding hand. For example, after my Dad passed away when I was eight years old, I tried poisoning myself but twice death ran away from me and I survived. If God is planning to use you in his Kingdom, death will always run away from you.
Fascinated by letters.
We had no kindergarten in our village by then, so parents had to wait until a child was about six years to take that child to school. I remember my first day at school very well. What fascinated me most were not my fellow children, teachers, or the classrooms. I was much fascinated by the alphabetical letters and the beautiful way our lady teacher wrote them on the blackboard. All societies in the world should reward junior class teachers for writing so nicely. This was the beginning of my journey of writing for God. Up to now I am still fascinated by the letters of any language.
Joining the writing club.
When I joined secondary school (the eighth year of school in my country), we were requested to join any club each person wanted. I chose the writing club because the alphabetical letters continued fascinating me. I think God's hand was also upon me because he saw that I would write for his kingdom in the coming future. In this club I became a contributing editor to our school weekly newsletter. I gained popularity in this school because of the interesting stories I wrote concerning daily life in our school. This was another step in my journey of writing for God
Life at the University.
During my undergraduate studies at the University I became the chief writer of  the newsletters in the Geography Department, and at my Hall of residence. These two newsletters helped me improve my writing skills. I realized that the hand of God was bringing me closer to his Kingdom because twice I felt like surrendering my life to Jesus Christ.
Going for postgraduate studies abroad.
I left my country and joined Exeter University, in Devon county, United Kingdom for my postgraduate studies. There were so many clubs at this university. One British friend almost convinced me joining the parachuting club; but still I preferred the writing club and I was assigned to be in charge of our academic Departmental newsletter. It was at this University that I received Jesus Christ as my Lord and personal savior.
The supernatural vision.
After returning to my country I got the job of a Field Supervisor in one of the health projects. I also became fully committed to Jesus Christ and God's Kingdom. It was one evening while working with this Project that the Lord appeared to me through a supernatural experience. Through this vision, God gave me a message he wanted to pass on to the world. Because I lacked experience in spiritual matters, it took me six years to know exactly what God wanted.
The prophecy during a Sunday service. 
God was calling me into ministry but I was afraid of fully committing myself. I did not know how to get funding to answer God's call.  This calling was so strong on my life that I had no way out. I could not run away from God, however much I tried.
One Sunday morning I decided to pray from a church different from where I and my family usually went. This church had an attendance of about 2,000 people. I sat at the very back of this congregation because I wanted to seek God personally through meditation for direction.
After the worship and praise session the preacher started ministering. His preaching was so anointed that soon he started giving words of prophecy for selected individuals.
Suddenly he looked at the very back where I was seated. It was a distance of about 20 meters from the pulpit where he was standing. Then he said, pointing to where I was seated: "You man, God is calling you to serve Him but you are still hesitant".  I thought he meant my neighbor so I looked at the man who was seated near me to verify if this Word of Knowledge was for him. The preacher quickly reacted insisting the Words were for me! "God is saying you know what you are supposed to do but you are refusing to answer His call, why?" He added. "Answer God's call without delay.  I see you holding a pen writing, and writing, and writing…."
After this prophesy I intensified the publishing of the message the Lord gave me. In addition I opened up three websites (English, French and Spanish) for this message.
Another vision from God.
COVID-19 changed the world as well as the ministry God gave. One night in early 2020 when lockdowns were spreading from one country to another, I saw a vision. This vision came to me in a dream. In this vision I saw an angel come from Heaven holding a unique Bible. This Bible was not like the ordinary Bibles I was used to see. The angel handed me this Bible and instructed me to open it. When I opened it, I started seeing strange things in it. Instead of seeing written chapters, the pages were turning into video screens on which I could watch things as they exactly happened more than 1,000 years ago!  The angel instructed me to open 1 Samuel Chapter 17. On opening, the page turned into a very clear screen on which I watched the movie of David and Goliath from the start to the end. Then this angel told me: "From now on you will see the Word of God in the Bible in an extraordinary way" Then the vision ended and I woke up. Since then, every time I open the Bible, passages and verses come to me in a unique way I was not used to.
After the second vision.
After this second vision, I have written much more because the Lord has enabled me to see his written Word in a different perspective. He has also enabled me to open up more websites for the message he gave me.