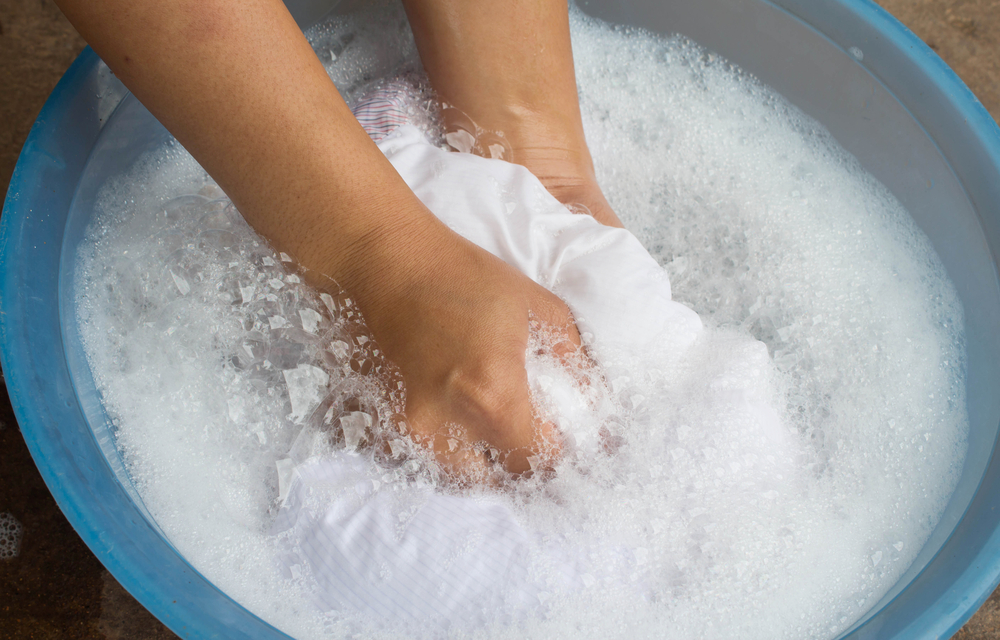 Wash God's white robe.
Wash God's white robe.
Before any person receives Jesus Christ as their Lord and Savior, that person is naked – in the spiritual realm. When you do not have Jesus Christ within your heart you will have no covering at all on your body, even when you are properly dressed in worldly clothes. This is one reason why Satan easily attacks and subdues non believers – because they do not have any covering on their bodies.
After receiving Jesus Christ.
When you receive Jesus Christ as your Lord and Savior, he covers you with a white robe from God. You stop being naked (Revelation 6:11). You cannot see this robe with your physical eyes. It is only your spiritual eyes that sees this robe. You are always putting on this robe, as long as you keep your faith in Jesus Christ.
Satan sees the white robes.
How does Satan distinguish believers in Jesus Christ from non believers?  Satan and demons always operate in the spiritual, rather than the physical. In the spiritual realm Satan and demons see believers in Jesus Christ covered in white robes. For this reason they fear attacking true Christians.
Sin stains your white robe.
When you receive Jesus Christ as your Lord and afterwards you start sinning, then your white robe from God will get stained. If you do not repent of your sin, your robe may be completely stripped off your body by sin.
Satan sees naked Christians.
Satan and demons are always fighting to take your white robe away. They do this by making Christians sin against God. When you sin and you do not repent then you loose your robe and you become completely naked. You will then become a very easy target for Satan and demon attacks.
Keep your white robe clean.
Do you want to enter Heaven? Then you must keep your white robe clean. By avoiding sin, you are keeping your robe pure white. Sin stains your white robe and you can only remove this stain be truly repenting before God.
"Look, I am coming soon! My reward is with me, and I will give to each person according to what they have done. 13 I am the Alpha and the Omega, the First and the Last, the Beginning and the End.
14 "Blessed are those who wash their robes, that they may have the right to the tree of life and may go through the gates into the city. Revelation 22:12-14