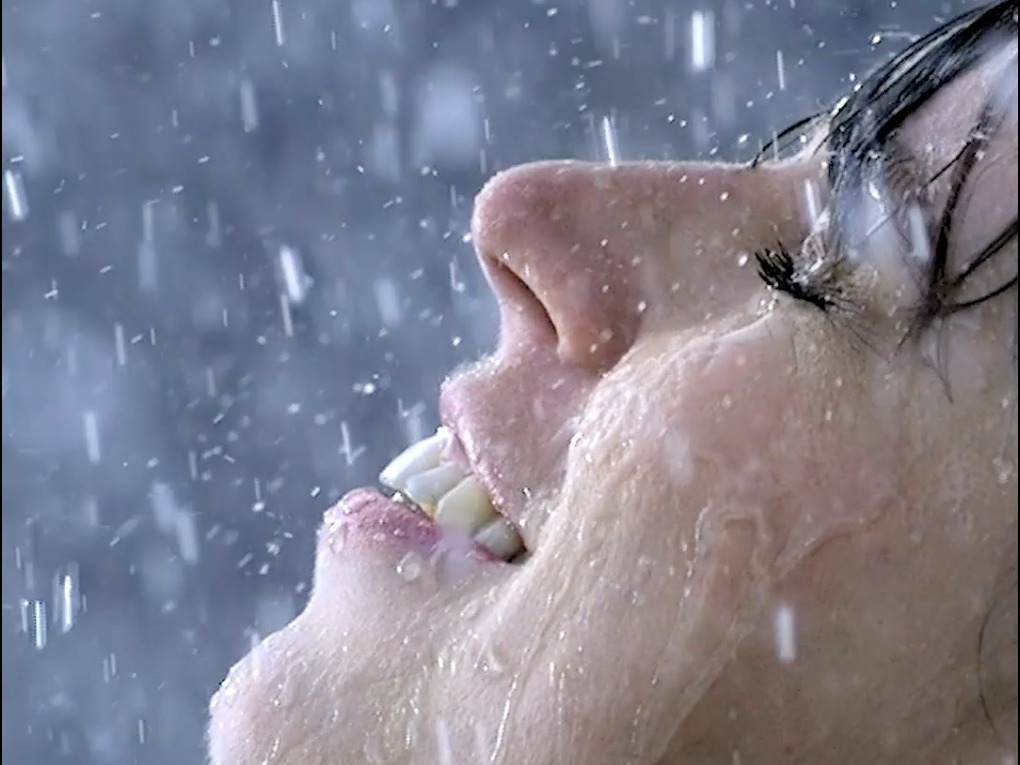 Dear reader, this article shares with you the supernatural events that actually happened to me at today's Sunday church service. These visions convinced me that only 1 hour in church is better than 1,000 years elsewhere.
The vision of a hand holding water.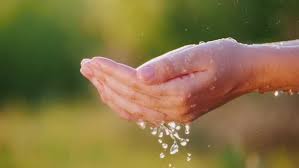 To begin, in order to enjoy God's presence, I usually enter the church 45 minutes before the service begins. Today, as soon as I sat down in my usual place in church, the Lord opened my eyes and I began to experience these unusual supernatural visions.
In the first vision everything around me suddenly disappeared and I saw a hand holding clear water above me. This hand poured the heavenly water over my head and then the vision ended abruptly.
I realized that the Lord was showing me that when you enter his house he cleanses you from all sin and purifies you with his Holy Spirit.
Listen to what the written word of God says in Ezekiel 36:25:
I will sprinkle clean water on you, and you will be clean; I will cleanse you from all your impurities and from all your idols.
The vision of a little girl.
Then, as soon as the first vision was over, all the empty church chairs around me disappeared again and I saw a  smiling little girl pointing at me.
This little girl asked me like this:
Have you received Jesus Christ as the Lord of your life?
Immediately after this question, the girl disappeared and I was returned to the physical world. The church auditorium was now half full.
I wondered where such a little girl had found the audacity to ask me questions about Jesus Christ. Maybe she was one of those little girls whose home is in heaven?
As I asked myself why this girl was asking me that question, I remembered what the scriptures say in Romans 10:9:
 

If you declare with your mouth that Jesus is Lord, and believe in your heart that God raised him from the dead, you will be saved.
Therefore, this vision convinced me that when you go to church, you renew your walk with our Lord Jesus Christ. Also, the hand of God keeps you within the narrow path to heaven.
Water flowing from a jerrycan.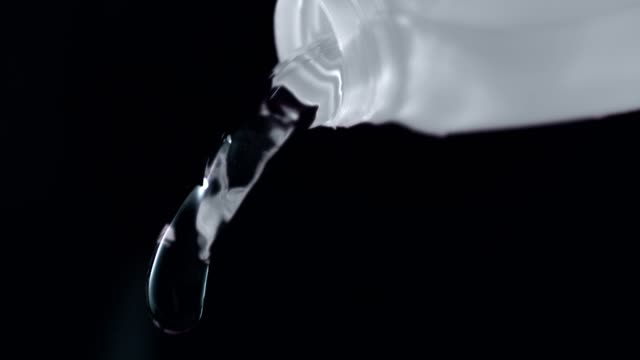 After this supernatural experience, barely five minutes passed when I had a vision of sparkling water pouring from a large jerry can. This pure water began to cleanse my entire body, starting with my hands.
This third vision convinced me that when you go to church, what is written in  1 John 1:9 will come to pass:
 If we confess our sins, He is faithful and just to forgive us our sins and to cleanse us from all unrighteousness.
From this unusual experience, I realized that the best place for God to cleanse you from all unrighteousness is actually His house, which is the church.
The plate of  spiritual blessings from heaven.
Furthermore, God's language of visions is sometimes exciting. As the church service was about to start, I saw another vision. In this supernatural experience I saw a plate of tasty food coming from nowhere and it was placed near me.
Suddenly my physical eyes opened and I saw no physical plate of tasty food!  Then I remembered the spiritual food and blessings one gets in Isaiah 44:3 when seeking God:
For I will pour water on the thirsty land,




    

and streams on the dry ground;




I will pour out my Spirit on your offspring,




    

and my blessing on your descendants.
In conclusion, from these supernatural experiences, I completely agree with what King David said in Psalm 84:10:
Better is one day in your courts




    

than a thousand elsewhere;




I would rather be a doorkeeper in the house of my God




    

than dwell in the tents of the wicked.
Why just 1 hour in church is better than 1000 years somewhere else.