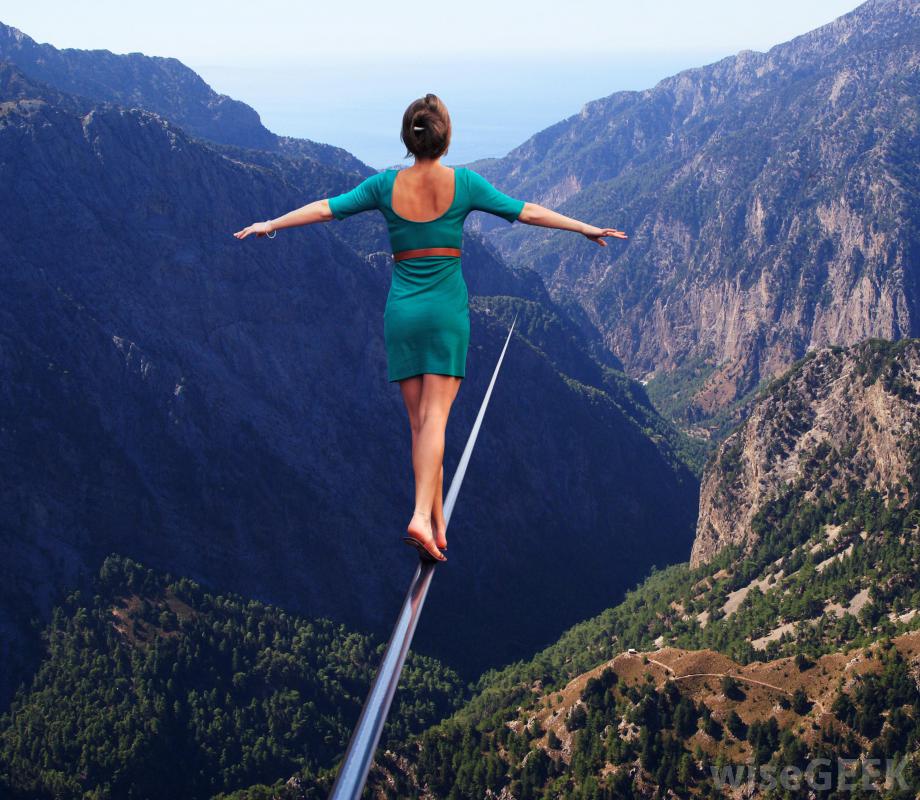 Dear reader, many Christians are not serious in their walk with our Lord Jesus Christ. They walk carelessly in this world not knowing that the road to Heaven is so narrow. It is very narrow to the extent that very few persons who call themselves Christians will ever make it to Heaven.
What Jesus said.
This is what Jesus told all Christians:
 "Make every effort to enter through the narrow door, because many, I tell you, will try to enter and will not be able to."  Luke 13:24
Why the road to Heaven is narrow.
The road to Heaven is so narrow because it is surrounded by many worldly things that make many Christians loose their focus on our Father in Heaven, Jesus Christ, and the Holy Spirit. Satan has made so many beautiful offers in this world that many Christians have lost focus on Heaven.
Walking the tight rope.
I can compare the road to Heaven to walking on a tightrope. You have to be a very serious person in order to walk the tightrope. Your mind must be sober, fully focused on your balancing act as well as your target. You have to withdraw your eyes from anything that may obstruct your balancing act. You will fall down the rope if you took anything alcoholic, if you focus your eyes on the ground below you, if you concentrate on the blowing winds or on persons calling your name.
The road to Heaven is like walking a tightrope.
Walking to Heaven is like a person walking a tightrope. You must have a sober mind. Any alcoholic drink will make you fall off the rope. Always stay focused on Heaven. Not even a minute should pass without you thinking about Heaven where you are heading. Do not look at the obstructions of this world like the sexually immoral things, hatred, anything making you angry, or anything diverting you from the Kingdom of Heaven.
You can make it to Heaven.
Dear reader, if you concentrate on heavenly things, and you are not taken away by worldly things; I assure you that you will make it to Heaven.