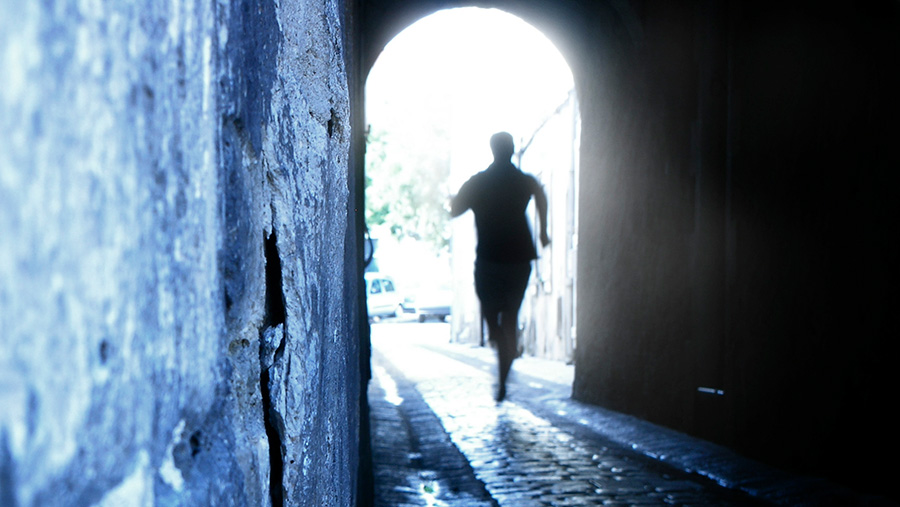 Dear reader, I will never forget this night. This is why every Christian must pray before going to sleep. The time was about 2:30 after midnight and I was in a deep sleep. Unknown to me, Satan had decided to come to my house to see for himself the person who keeps on writing those bad articles about him. The Devil was not aware that I would get supernatural power just by using the Name of  our Lord and Savior Jesus Christ.
Satan's evil and heavy presence.
My bedroom door was securely locked, but the Devil used it to enter. As soon as the Devil entered my bedroom, I felt his evil and heavy presence during my deep sleep. My human spirit sensed that something was wrong, and it alerted me. The Devil walked slowly and sat on the edge of my bed. By this time I was half asleep, and half awake. I tried to wake up, but I could not. Satan's presence was so heavy that I completely failed to wake up. I could see a dark silhouette like that of a human being seated on the edge of my bed, but I was feeling so weak that I could do nothing about it.
Your spirit and soul.
You may go into a deep sleep, but your spirit and soul do not. When you receive Jesus Christ as your Lord and Savior, your spirit and soul are empowered to fight your spiritual battles. They keep on fighting, even during your deep sleep.
How the Name of Jesus Christ came to my rescue.
As I felt helpless during my sleep, my spirit came to my rescue. Suddenly I heard my spirit calling upon the Name of Jesus Christ, but in a very faint voice. The volume and strength of this voice kept on increasing until it became loud within my soul. As my spirit called, I also started calling using my human voice. At first my sound was weak. But the name of Jesus Christ kept on empowering me.
As I repeatedly called the Name of Jesus Christ, my voice, as well as my body, became stronger. The Name of Jesus Christ gave me so much strength that I felt like I wanted to push a mountain from one location to another. Then, ultimately, I found myself shouting the Name of Jesus so loudly as I woke up from my sleep. My shout was so loud that the Devil fled from my bedroom at a lightning speed. I have never seen the Devil again.